Since 2005, we've delivered quality online services to small businesses on the Outer Banks, always striving to provide beautiful responsive websites and effective digital marketing strategies with tremendous value for our clients in mind.
Web Design & Development
Visually stunning websites that look great on smartphones, tablets, laptops, and desktops.
Do you have a new website in mind or does your current site need a modern design? With the vision that your business is unique and to set you apart from your competition, our design expertise will focus on enticing website visitors to learn more about your business and make contact with you. Websites we develop are extremely affordable to own, offer many digital marketing opportunities, and are convenient to update with new content so website visitors will stop by often to see what's new.
We'd love to create the website you're looking for!
Website Design, Digital Marketing, SEO
The aquaobx.com landing page effectively markets both AQUA Restaurant and AQUA Spa in a clean, simple design so website visitors can quickly find their AQUA destination.
Website Design, Digital Marketing, SEO
AQUA Restaurant's website design provides exceptional digital marketing by automatically uploading their blog posts to Google My Business, Instagram, Twitter, and Facebook. We also developed a preference based blog broadcast that immediately emails only the post topics customers opt-in to receive.
Website Design, Digital Marketing, SEO
Like the restaurant website design, the AQUA Spa site provides the same effective digital marketing campaigns to reach the right and their largest audience. We configured multiple valuable SEO strategies on all three AQUA sites that has Google crawling their sites multiple times a day.
Website Design, Digital Marketing, SEO
Bluewater Restoration had an ten year old site when we created a new look for them in 2012. We also developed their social media platforms as well as a Google My Business presence, connecting all to their very first project post feed. With our digital marketing and SEO strategies, Bluewater Restoration successfully parted with a mostly print advertising budget and focused on a very successful online presence.
Website Design
Our website design for this successful dance studio was specially created to not only replace their dated site but to also celebrate their upcoming twenty fifth year.
Website Design, SEO
We developed this beautiful website design prior to Village Table & Tavern's opening with a dedication to its completion days ahead of schedule. SEO focused on local search for restaurants near Duck, NC with some fierce competition to battle for placement, achieving high first page results within two months. With the same owners as TRiO, Village Table & Tavern also provides exceptional photos that help both restaurants' digital marketing shine!
Digital Marketing & SEO Strategies
for a Successful Online Presence
We offer exceptional online marketing strategies that, like our website designs, will help your business succeed on the web. With a focus on potential customers searching for businesses like yours, we'll develop very effective visibility targeted to reach your largest audience. We provide marketing expertise and a friendly team environment where you can value us as your digital marketing partner.
Would you like to know more about our services?
We Know the Outer Banks
Living and working on the Outer Banks for 25 years helps my business succeed with digital marketing in our community.
"Understanding how things are done on our beach and how business follows a unique seasonal flow is vital to my company's online success - and yours. While Google's and other media's approach is the same everywhere, the Outer Banks mentality matters a lot when marketing to locals and visitors alike. That's why our digital strategies are more effective than outside agencies that dictate all marketing with a cookie cutter approach. I know how things work here and share that expertise with my team - so let us help your business too!" Teresa Joyce, Owner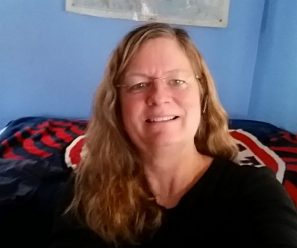 Teresa Joyce
"I received a Bachelor's degree in Information Science with a Specialization in Networking & Communications from Christopher Newport University. Prior to working on my IT degree, I studied Art & Design with a Specialization in Photography at TNCC and Business Finance at VCU. Shortly after our move to the Outer Banks, I worked as an IT Consultant with Global Computers in Kill Devil Hills, later acquired by MABC. Once I had gained ten years of IT experience, I established my own business which by 2010 had grown to provide many professional computer solutions to Outer Banks businesses.

In my spare time, I'm having fun with my family, girlfriends, neighbors, and out of town guests, spending lazy days at the beach, listening to live music, and traveling the world. My favorite hobbies are attracting hummingbirds and photographing the many beautiful opportunities I see before me. I love the fall season on the Outer Banks most when we can visit with other locals again while relaxing on our gorgeous beaches and at our fabulous restaurants and shops.

Thanks for visiting my website and learning more about the extraordinary online services my business offers."